JP K Pax – how it started
JP K Pax aka Pax was bred by Josef Ploetzeneder and was born in Ampflwang, Austria as a April Fools' joke on the 1st of April in 2009.
I got to know him when he was about 2 weeks old and liked him from the very beginning.
He grew up in a herd with young stallions on huge pastures and became a really strong and good looking colt.
Until today he stands out with his muscular constitution, strong bones, legs & joints and his big hooves.
When he was a 2-year old I had the possiblity to start him and from that time on I liked him even more. He was very calm and easy-going from the beginning on and was great fun to work with. He was to be sold and I didn´t have to think twice – ever since then he turned out to be my once-in-a-lifetime horse.
As a nearly 4-year old I brought him to Johannes "Hensn" Hasenauer for training and showing him at the Austrian Futurity. At their first show (Maturity Weikersdorf) Hensn just wanted to school for the ARHA Futurity. But they did quite good and took home the NRHA SBH Open Reserve Championship.
Short time later (in August 2013) they made it to the Level 1, 2 and 3 finals at the ARHA/NRHA Futurity and gained the 3rd place in L1.
The last years I showed Pax in Non Pro Events. Except for 2016 when Hensn got back in his saddle at the NRHA Germany Breeders Derby and took home the 3rd place in the Limited Open.
If you want to meet JP K Pax, you are cordially welcome anytime. Just contact us in advance.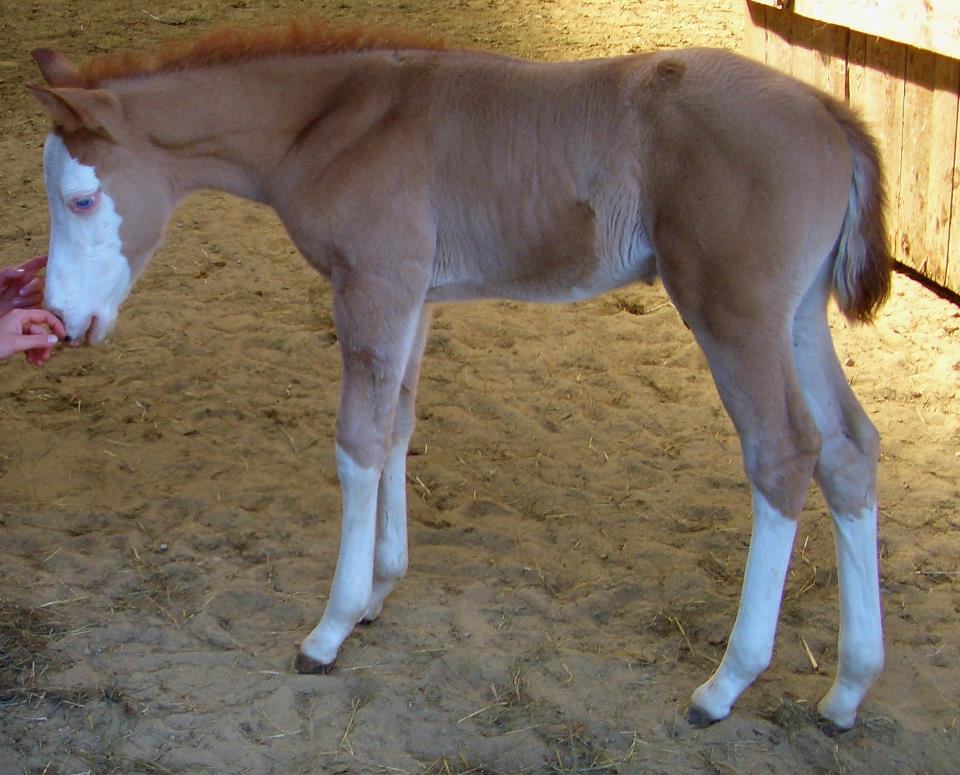 Achievements
2022:
NRHA Roleski Derby, Poland
– Top 10 Open Derby Level 1 and Level 3
2021:
NRHA Midsummer Classic
– NRHA Open Reserve Champion scoring a 72,5
– NRHA Limited Open Champion
– NRHA Limited Non Pro Champion
– 4th in the NRHA Non Pro
Sunhill Ranch Open Trophy Champion with winning both Go Rounds
2020:
NRHA/ARHA Maturity
– Maturity Open Level 1 Champion
– Maturity Open Level 2 Reserve Champion
NRHA Autumn Classic
– NRHA Open Champion
– NRHA Intermediate Open Champion
– NRHA Limited Open Reserve Champion
2019:
NRHA/ARHA Maturity
– Money Earner Maturity Non Pro Level 3
Western Horse Show Wels
– Rookie Level 2 Champion
2018:
Western Horse Show Wels
– 3rd place Rookie Level 2
2017:
EuroPaint
– 4th place European Championship Amateur Reining
NRHA/ARHA Futurity
– 6th place NRHA Limited Non Pro
– NRHA Rookie Level 2 Reserve Champion
Western Horse Show Wels
– NRHA Limited Non Pro Reserve Champion
– 4th place NRHA Rookie Level 2
2016:
Easter Show, Wr. Neustadt
– ARHA Ladies Non Pro Champion Show I
– ARHA Ladies Non Pro Champion Show II
– 3rd place ARHA 7 & Up Non Pro Show I
– 3rd place ARHA 7 & Up Non Pro Show II
– 5th place NRHA Novice Horse Non Pro Level 2
– 6th place NRHA Limited Non Pro
Western Horse Show Wels
– APHA Handlos Reining Trophy Reserve Champion Show 1 & Show 2
– APHA Aged Stallions Open Champion under both judges
– APHA Grand Champion Open Stallions under both judges
– 3rd place NRHA Rookie Level 2
NRHA Breeders Derby:
– 3rd place Limited Open
– 5th place Limited Non Pro (out of 79 competitors)
2015:
– OÖ Reserve National Champion Reining
2013:
– NRHA SBH Open Reserve Champion
– ARHA/NRHA Futurity Open Level 1, Level 2 & Level 3 Finalist
and 3rd place ARHA/NRHA Futurity Open Level 1